Remittance

Remittance
Our expansive payment network connects with more than 250 banks and agents, having over 500,000 branch locations globally that enables you to send and receive money within minutes. We have a wide range of remittance products and services to choose from:
Instant Money Transfers
We offer multiple money transfer services to send money across the globe within minutes; viz:

Provides fast, secure and reliable money transfer services around the world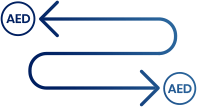 Direct money transfers to bank accounts anywhere in the world.

Real-time bank account crediting to selected countries.

Direct delivery of money at your beneficiary's doorstep in selected countries.
Received Remittances
(Above AED 75,000)
Sent Remittances
(Above AED 75,000)